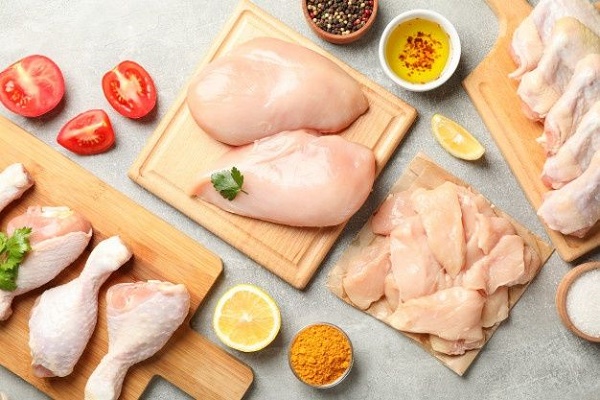 Order fresh meat online in Bangalore Sabjeewaala
Order fresh meat online in Bangalore | Sabjeewaala
In today's fast-paced culture, where everyone is entirely obsessed with daily hectic schedules, it has become very challenging to find space for family recreation and trying new meals. If you find hard to order fresh meat online in Bangalore, then we've got a solution for you. If you prefer eating meat, the situation is made worse because doing so literally costs more time, effort, and money. For this reason, top-quality meat can now be purchased from meat enthusiasts online.
What advantages can online meat purchases offer?
Wellbeing And Quality
Order fresh meat online in Bangalore
Online orders for meat are absolutely secure. Many people today wouldn't feel comfortable coming to a meat shop and awaiting for their turn to show up at the wet market. If you're looking to order fresh meat online in Bangalore, Sabjeewaala is the best choice. Additionally, if the proprietor of the butcher shop is unpleasant, it's unlikely that you will be allowed to have the meats altered to your liking. One of the fastest-growing businesses in Bangalore is Sabjeewaala, which delivers fresh meat to your door. Additionally, Sabjeewaala provides a meat delivery service online. Visit Sabjeewaala.com or install our app via Google Play for same-day delivery of both the the meat of your choice.
What advantages can online meat purchases offer?
The following are advantages of ordering meat online:
1. Saves time: You don't need to leave the house to get the meat of your choice. Select your items, then make an online order.
2. Reduces costs: If you live in a top - tier metropolitan, you will undoubtedly experience high gas prices per litre, hefty parking fees for automobiles and motorcycles, and severe traffic when you go out to buy meat.
3. 100percent Fresh Products: Online markets bring 100% fresh meat to your home with a promise to replace it or a money-back guarantee.
Wellbeing And Quality
Fresh meat and other food goods you choose shouldn't contain any blood splatter, combination of elements, or artificial preparations. The safety of the things we were buying was usually a concern. You can be sure that it'll be of the greatest quality and strength if you get your raw meat from a reputable natural store and mix it with food that has just been gathered from the farm. Sabjeewaala.com now makes it easy to find a meat market nearby. Fresh and natural meat and other goods are especially rich in protein and supplements since they have all of the nutrients in their purest form.
Conclusion
Sabjeewaala.com is the most user-friendly and convenient website to get meat from. Raw, fresh, meat is one of the high-quality products we provide. We want to alter how people shop by only offering the greatest products since your satisfaction is our top priority. Also available online is fresh vegetable supplies.
FAQS
Which Bangalore-based business offers fresh, premium meat?
Sabjeewaala provides fresh and high quality meat in Bangalore.
Which business offers meat at the best possible price online?
Sabjeewaala provides online meat at the best price.